There are over 1,300 ingredients banned in cosmetics in Europe. Here in the United States, only about 11. How crazy is that? It's a wild ride when you start to learn about individual ingredients and what's safe and what you should avoid. I encourage you to take baby steps and just start somewhere!
Luckily I'm here to help! Here's a list of the most common ingredients in your health and beauty products. Keep reading for a FREE printable pocket guide to reference and keep in your purse/wallet!
These are what you should look for on an ingredient label and what I recommend avoiding:
1,4 Dioxane
Aluminum, Lead, Mercury, Heavy Metals
Benzophenone
DEA (Diethanolamine), MEA (Monoethanolamine), TEA (Triethanolamine)
Formaldehyde
Fragrance (Parfum)
Homosalate
Mineral Oil
Parabens
To see the rest, get the pocket guide below! 👇
---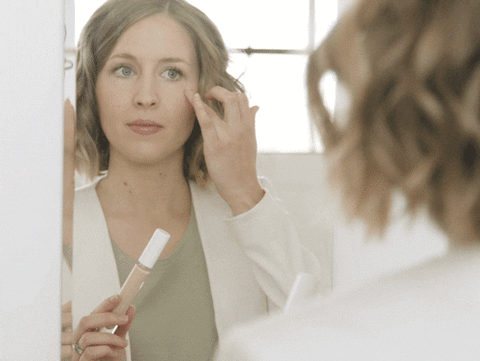 Sadly this is just a few of the thousands of chemicals that are put into our products, and many of these can go by different names as well. There is little to no regulation when it comes to what's allowed in our products.
A good rule of thumb is that if you can't pronounce it or it doesn't come from a plant-derived source, it probably isn't good for you! Your skin is your largest organ and will absorb what you put on it. Do you really want all those ingredients in your body? 🙅
So now what? I encourage you to take inventory of your products and look at the ingredients. You will probably be shocked at how many of them include a lot of these harmful ingredients. I know it won't happen overnight, but try to replace those products with safer alternatives (it took me like two years to fully replace most of my products). I have a list of recommendations for products as well, that should help you get started!
Hopefully this information helps you know what to avoid when looking for cosmetics and personal hygiene products. I would love to know if you decide to ditch any of your current products and replace them with something better. Comment below if you do! 👇